A homemade version of Kentucky Fried Chicken's Famous Bowls, these copycat KFC Famous Bowls are a winner. Crispy chicken and sweet corn sits on top of creamy mashed potatoes. Finished off with a hearty drizzle of rich brown gravy, and shredded cheeses- it's a hearty bowl full of comfort food with that classic KFC taste without ever having to leave your house. Read more on KFC mashed potato bowls. These KFC mashed potato bowls are as easy to make as oven baked potatoes.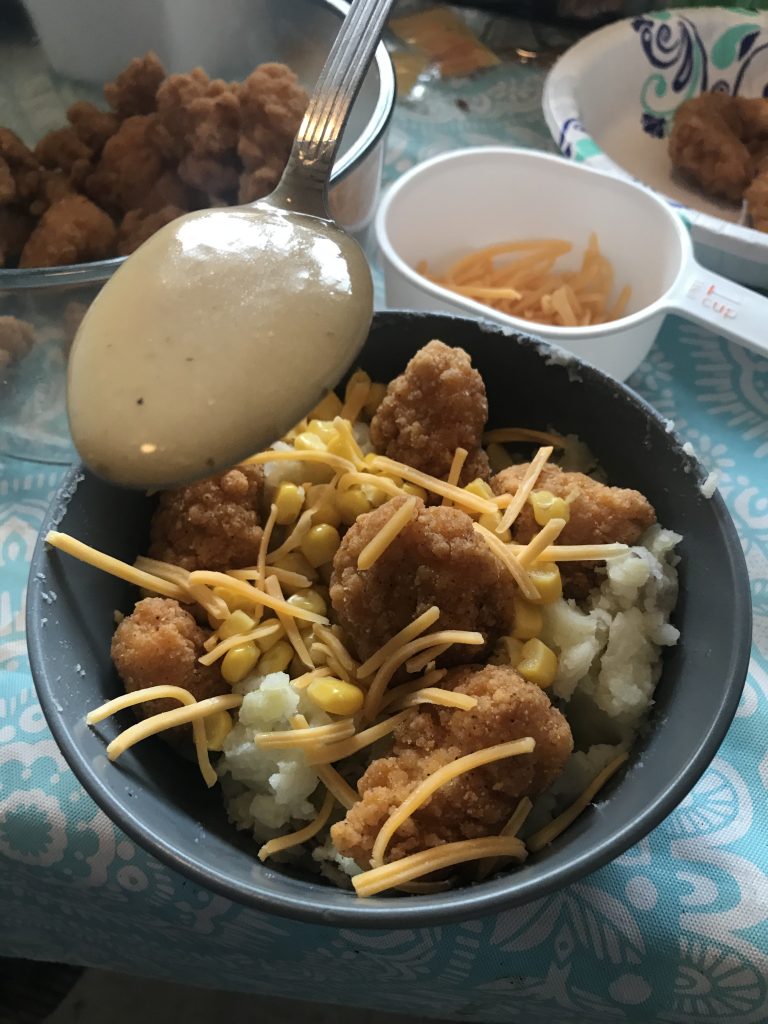 Why I love this recipe:
5 ingredients it all it takes!
Whips up in under 20 minutes.
You can make as much or as little as you'd like, it is so versatile.
INGREDIENTS
6 servings mashed potatoes
1 24 oz package popcorn chicken cooked
15 oz can corn drained and heated
1 pkg beef gravy cooked
2 cups shredded cheddar cheese
INSTRUCTIONS
Make 6 servings of instant mashed potatoes (or make your own homemade).
Cook popcorn chicken according to package.
Heat up your corn in the microwave or on stovetop, your preference.
Make your gravy, I used a jar of roasted chicken gravy.
Assemble bowls by layering potatoes, corn, chicken, gravy and then top with shredded cheddar cheese.
I hope you enjoyed reading more on KFC mashed potato bowls. Furthermore, please leave your thoughts and comments below. Finally, read some other articles like this one on our frontpage. Please let us know which other celeb homes you would like to see.